PROJECT ALS THERAPEUTICS CORE MEETS ITS MILESTONES IN 2020
IN SPITE OF PANDEMIC, RESEARCH TEAMS PUSH HOPEFUL THERAPEUTICS TO NEXT LEVEL
New Disease Models

Emerge From The Core, Fueling Drug Screening
While COVID-19 profoundly affected its day-to-day operations, The Project ALS Therapeutics Core at Columbia generated new approaches to disease modeling and genetic engineering technologies in 2020.

Iowa Cowgirl, 26, Pioneers Development of
New ALS Treatment Program
On February 14, 2019, Jaci Hermstad was diagnosed with FUS-ALS, the same rare and aggressive, genetic mutation form of ALS that took her identical twin sister, Alex, eight years earlier. Jaci passed away on May 1st this year after a tireless battle—but not before she championed an extraordinary team effort to develop a full clinical development program for others with her disease.

ALS Drug Candidate
Prosetin Back On Track
At the beginning of this year, Project ALS announced the early stage development of prosetin—the first investigational drug to emerge from THE CORE—as a potential treatment for ALS. Throughout 2020, our top priority has been to minimize pandemic related delays on the pre-clinical development of prosetin. Led by a team of drug development experts, Project ALS continues to work each and every day toward an investigational new drug application—and a Phase I clinical trial—for prosetin.

2020 has been a difficult year for all of us. Like everyone, Project ALS has had to adapt to these uncertain times and reconfigure our annual goals to comply with a force beyond our control. It has been frustrating to accept delayed research timelines and tough to find new ways to fundraise.
ALS does not relent in the face of a pandemic: it stops at nothing and neither will we. This year, the Project ALS family feels an even stronger urgency to beat ALS down as we move closer to the first effective treatments—and one day a cure—for ALS.
It is with deep reflection and unwavering gratitude that we thank you for continuing this fight with us. Project ALS is a family; we are a community of patients, sisters, brothers, doctors, researchers, mothers, friends, cousins, fathers, and caregivers working together to solve ALS. We can and we will do this.
On behalf of the Project ALS Board of Directors, thank you for being part of our family.
WE WISH YOU ALL A PEACEFUL HOLIDAY SEASON
Love, Valerie, Meredith and Erin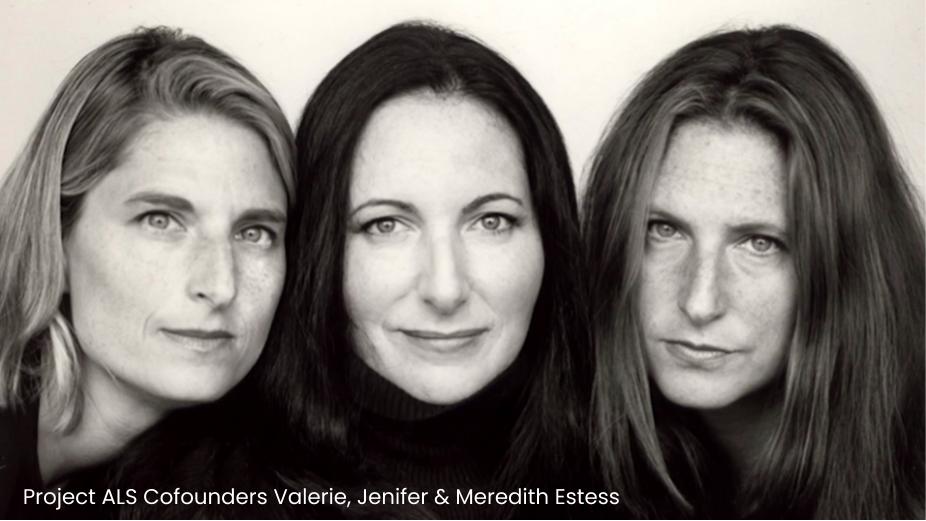 Robert S. Kaplan, Chair
Debbie Wilpon, Chair
Michael Berman
Adam Breneman
Rob Burnett
Darci Carlton
Charles G. Cascarilla
F. Jonathan Dracos
Gena Fajgenbaum Combs
Stacey Griffith
Simon Halls
Lori Hirshleifer-Sills
Peter J. Hulbert
Marcie Fleck
Arthur Fraser
David L. Jaffe
Nancy Jarecki
Daniel Kellison
Staci Kirchhoff
Sue Leibman
Martha McCully
Jack Merrill
Rob Morrow
Regina K. Scully
Larry Tarica
Christine Taylor
Bonnie Verbitsky
Debra Wasserman
Brad Grey, In Memoriam
Gail Carson
Erin Fleming
Meredith Estess
Valerie Estess
Margot Shanahan
Madelyn Weinstein